Disney has done it again! This morning they surprised us with another beautiful Dooney & Bourke release. This was an online release but I sure cannot wait to see them in person. It's BAMBI!!!! Our favorite little woodland friend.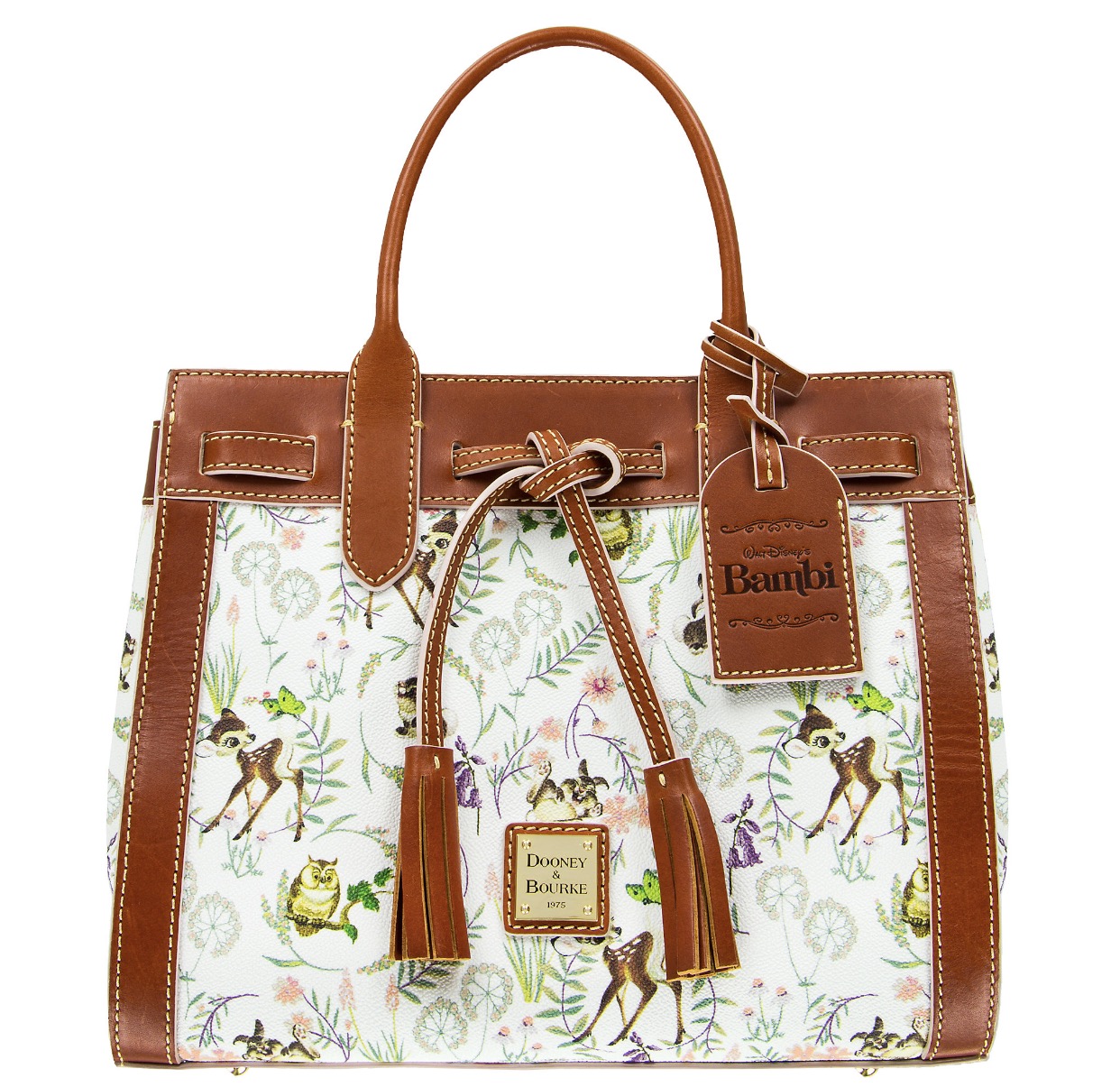 The new Bambi print was released because of the 75th anniversary which just passed us by on August 21st.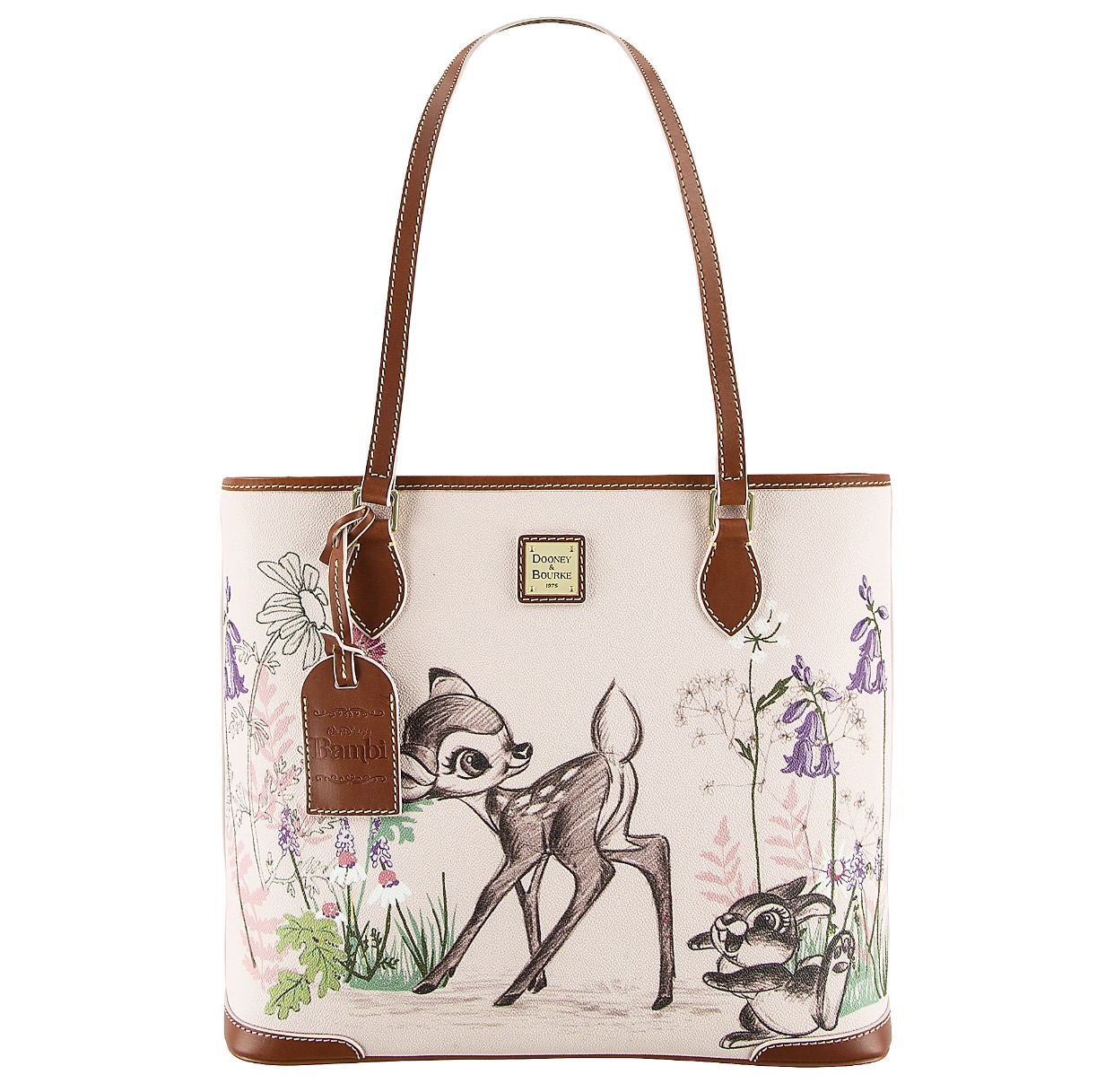 Bambi was released in 3 different silhouettes: a tote which retails for $268, a satchel which retails for $298 and a Crossbody which retails for $158.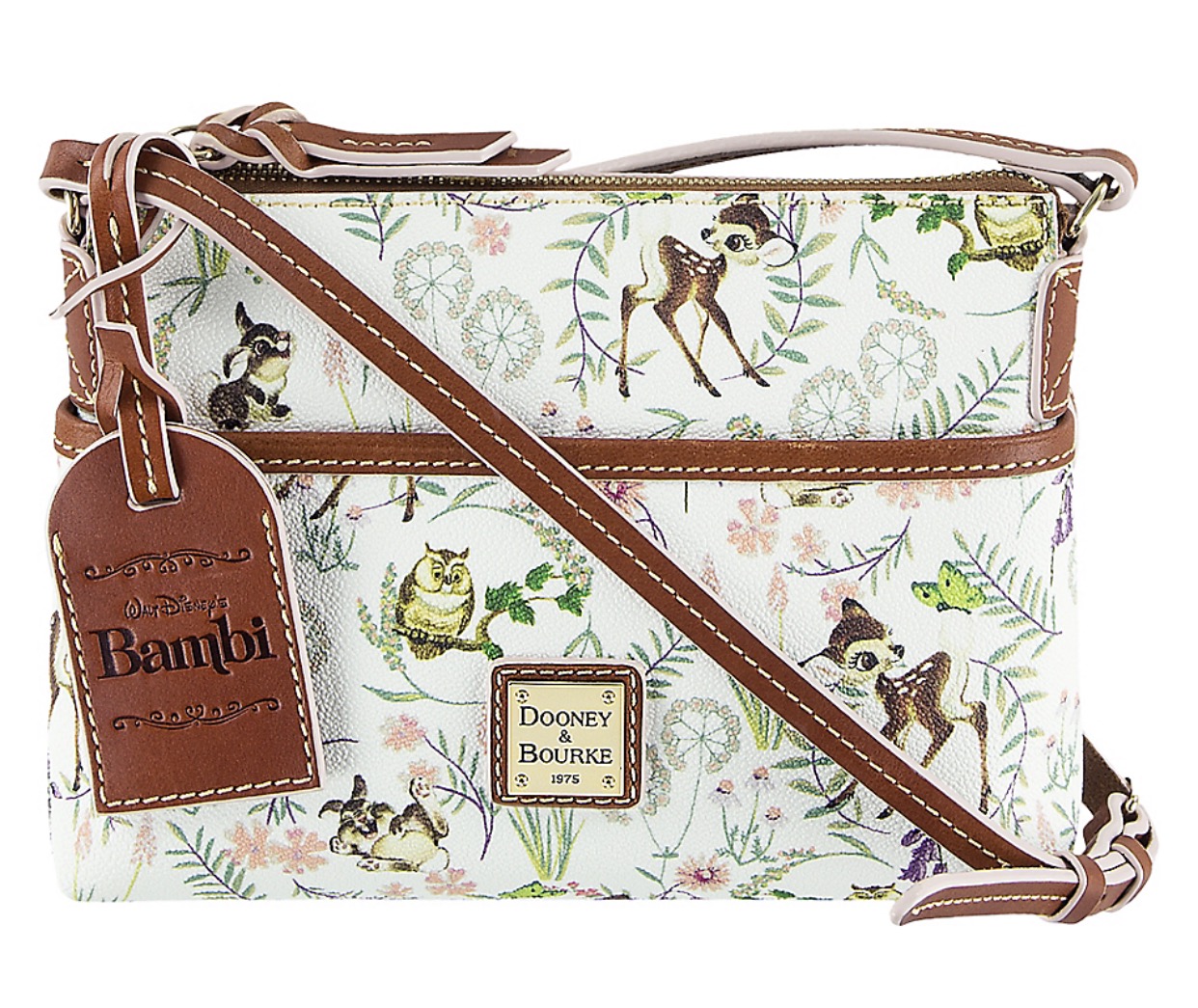 I cannot wait to see this beautiful print in person, it is simply amazing. These are available for purchase online and have not yet made it to the parks as of today.
---
Pictures courtesy of Disney Store