If you are looking for your cute factor for the day, you have come to the right place.  Today Disney Parks Blog gave us our first look, since their birth, at Sohni's new tiger cubs.  Sohni is a Sumatran tiger who resides at Disney's Animal Kingdom.  The cubs were born approximately a month ago, but have stayed out of the media spotlight until today!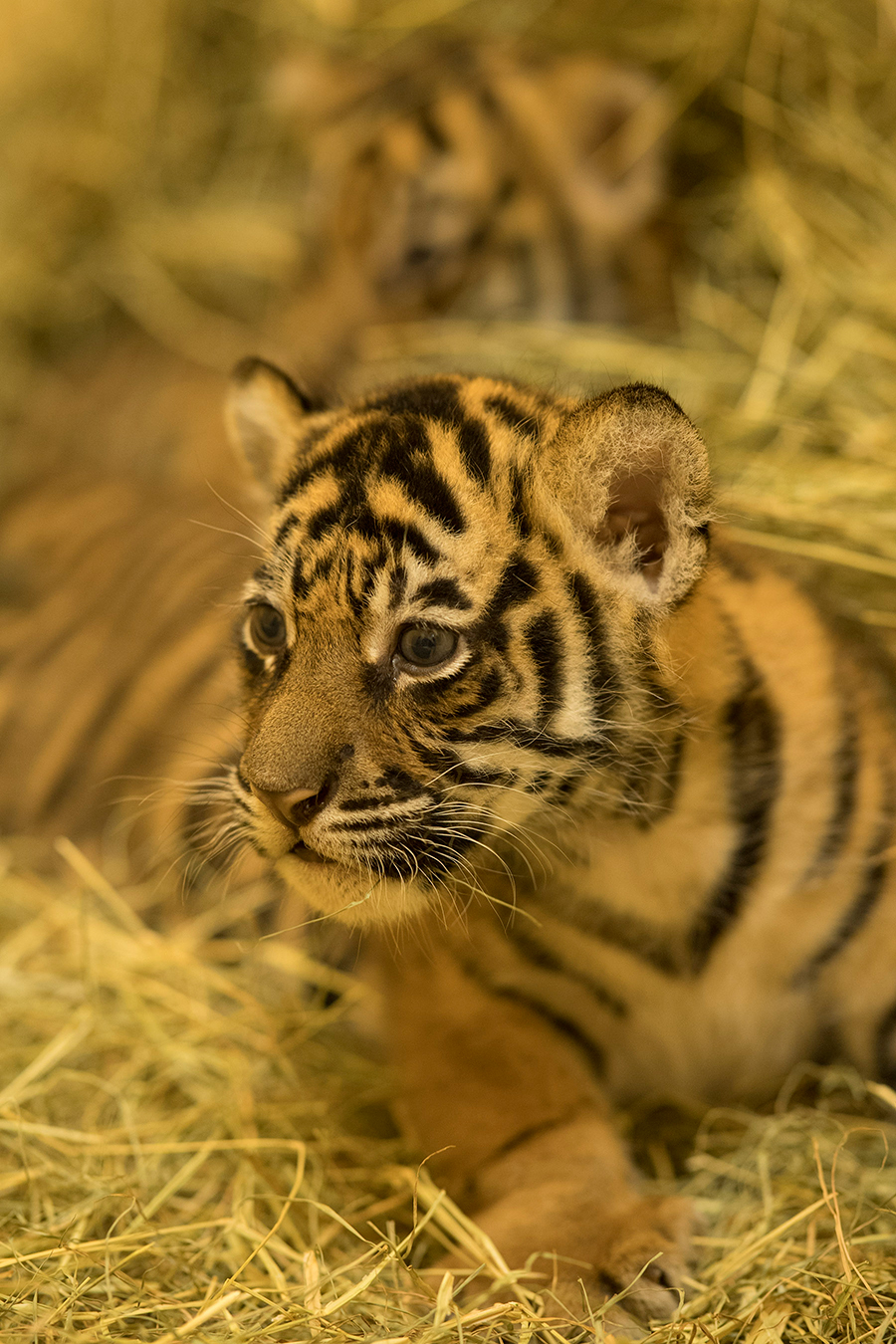 Both cubs are weighing about 12 pounds currently and are growing like crazy!  There is one boy, and one girl.  They are not quite ready for the world yet, but in a few months they will be living with their mother on the Maharaja Jungle Trek in Disney's Animal Kingdom.
Neither of these sweet babies names have been revealed yet, but it is great to that they are thriving and growing.  According to Scott Terrell, Director of Animal & Science operations, "the new family is continuing to bond well, as Sohni has been a great mom, feeding and grooming the cubs throughout the day".
According to the Disney Parks Blog, these tigers were bred through the Species Survival Plan, over seen by the Association of Zoos, which ensures responsible breeding.  Currently the Sumatran tigers are critically endangered with less than 500 in existence.  It is good to know that these new sweet babies are going to help to keep the species alive, and will be protected from dangerous poachers.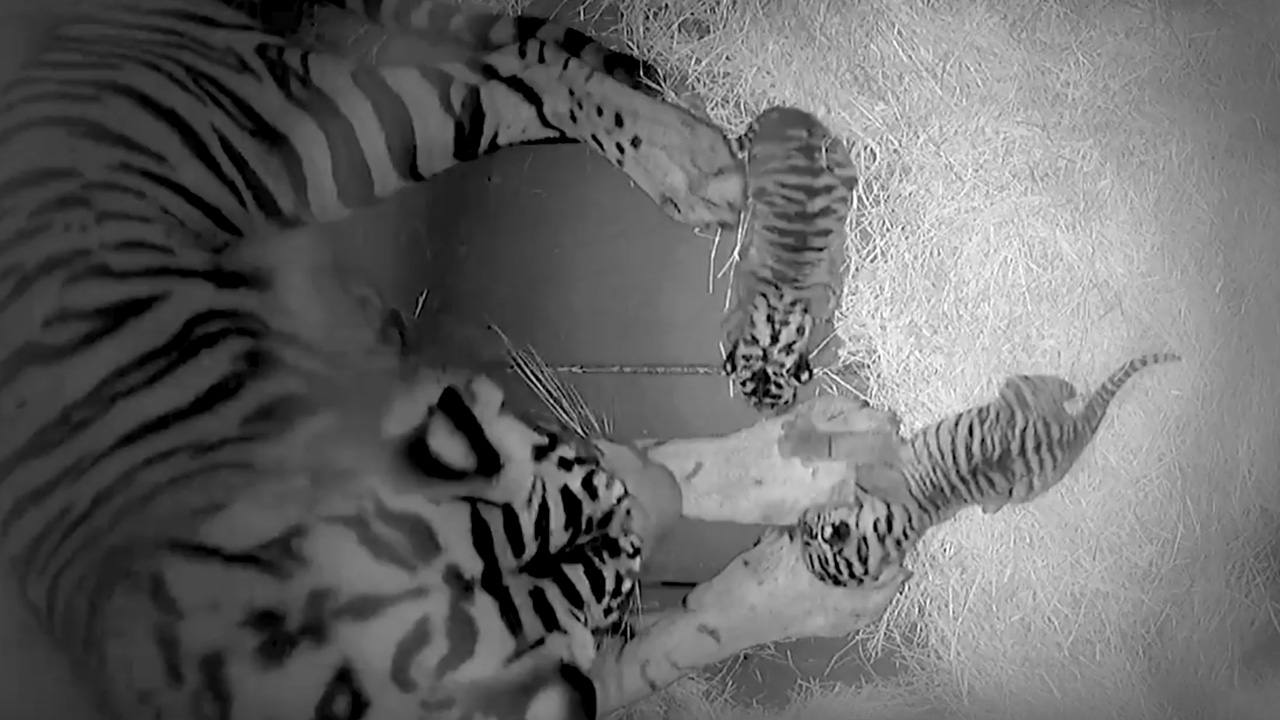 Above is the first look at the cubs on the evening they were born a month ago, we did not get to see much about them.  It is so exciting to see that they are thriving and doing so well, and boy are those sweet babies cute.  I cannot wait to see them when they make their debut to the world on the Maharaja Jungle Trek.  What do you think?  Are you excited to see these new sweet babies?
---
Are you ready to plan your magical trip? Contact our friends at Pixie Dust and Pirate Hooks. Click here to submit a quote request.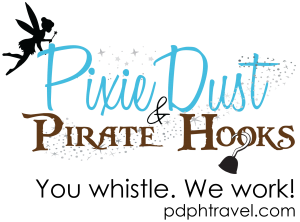 When you book your trip with Pixie Dust and Pirate Hooks, we handle everything from start to finish. We book your resort, all of your dining, fastpasses and special events. We provide a detailed itinerary for your trip with special tips that will make your trip extra magical! Think of us as your personal assistant. We are available anytime to answer questions by phone, email or text.
Photo credit – Disney Parks Blog