The Walt Disney World Resort spans 47-square miles so you can bet getting around the resort take some transportation ingenuity. Walt Disney World has many different transportation options available to their guests including, buses, boats and monorails, but one of the newest additions to the fleet are the Minnie Vans that you might have seen driving around. These polka-dotted vehicles have been a welcome addition to the Walt Disney World Resort and have been a big hit with guests needing to get to their destination quickly.
Guests can access the service via the Lyft app once they arrive on property. Minnie Vans are driven by cast members, can accommodate up to 6 guests inside the vehicle, and even have options for guests who need a handicap accessible ride. Minnie Vans can be used to travel from your resort to any park and Disney Springs; as well as from resort to resort. A newer feature of the service adds the option of a return trip to Orlando International Airport once your magical vacation is complete. Families with small children will also be excited to know that each Minnie Van carries 2 convertible car seats that can be rear-facing, forward-facing and even a booster seat to accommodate all ages of children. Best of all, the cast members are trained in how to properly install the car seats in every seated position so that you don't have to worry about the safety of your child.
How Does it Work?
Make sure you have the Lyft app downloaded onto your smart phone. Open the app anywhere on the Walt Disney World Resort property and select the Minnie Van service option. Confirm the following details below and you will be on your way in no time!
Confirm your current pickup location
Enter your Walt Disney World Resort destination and tap "request"
The app will display a map tracking the vehicle en route and give you an identifying vehicle number so you will know which Minnie Van is yours when it arrives.
Minnie Van service around the Walt Disney World Resort is available for a flat rate fee of $25 per vehicle per ride. Minnie Van service is available from 6:30 am to 12:30 am from anywhere around the resort. Guests staying at any Walt Disney World resort can also utilize the service for transportation back to Orlando International Airport. Hours of operation for the shuttle service is for flight arrivals 7 a.m.-10 p.m. for flight departures 9 a.m.-12 a.m. Each Minnie Van can hold up to six passengers and eight medium-sized suitcases. Up to three complimentary car seats can also be provided and ADA accessible vehicles are available.  The fee for this ride is $150 per vehicle.
What is the benefit?
Some guests may question what the benefit of utilizing Minnie Van transportation is since Disney provides other options for free. There are a few different scenarios when utilizing the service will have it's benefits! Many guests love having early morning dining reservations at the parks or another resort. Getting to these reservations can be tricky and time consuming, especially when they are planned for times before the park is officially open. Utilizing a Minnie Van to get to these reservations would mean less transfers, less travel time (you mean I don't have to roll out of bed at 6:00 am on my vacation??) and added convenience. Another benefit would be if you are short on time and trying to get somewhere fast. Bus transportation around the Walt Disney World Resort is convenient, but we all know that it can waste valuable vacation time waiting on your next bus to arrive. Utilizing Minnie Vans will allow you to track your vehicle and when it is expected to arrive. It also will provide a faster route throughout the resort which makes it perfect when you are in a hurry. Unlike other ride-sharing services, Minnie Vans include 2 car seats for your child to use and the cast members are trained in how to properly install them. Lastly, riding in a Minnie Van gives you the opportunity to have a quiet conversation with a well-trained Disney Cast Member! They can be a wealth of knowledge and even might have a few insider tips to share with you!
Minnie Van service at the Walt Disney World Resort has been a great new addition to the many transportation options available on property. Consider checking it out and using it on your next vacation for a convenient option when you are traveling around the resort.
If you are ready to plan your next magical vacation contact Randi Jordan at Pixie Dust and Pirate Hooks.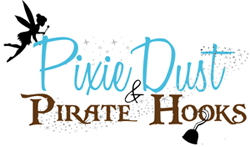 From the moment you contact us, we begin creating magic! Bring all of your hopes, dreams and wishes to us and we can create a vacation perfectly fit for your family. We are the experts. Let us handle everything for you so you can focus on your family!
Photos courtesy of Disney, Randi Jordan, and Katie Chrisohon