Swish! Tickets Now Available for New NBA Experience at Disney Springs
Tickets are now on sale for NBA experience at Disney Springs.
This new destination at Walt Disney World Resort will hold its grand opening Aug. 12. Guests can feel what it's like to be a real basketball star by participating in 13 interactive and hands-on activities. With a ticket to NBA Experience, guests test and improve their shooting and dribbling skills, get their photo taken while throwing down a rim-rocking dunk, and feel like a top draft pick, just to name a few of the immersive opportunities that will blend Disney magic with the high-caliber action of the NBA and WNBA.
Tickets to NBA Experience are $34 (plus tax) for guests ages 10 and older, and $29 (plus tax) for children ages 3-9. Children under 18 will need a parent or guardian with them to sign the participation waiver. It is recommend guests bring athletic shoes (footwear will be required for entry).
Note: Tickets are valid through Dec. 31, 2020 and provide one admission to NBA Experience; re-entry is not permitted. Age restrictions may apply. For convenience, you may view the waiver in advance at disneyworld.com/expwaiver. Prices do not include tax. All tickets are non-transferable and non-refundable and exclude activities/events separately priced. The amount paid for any unused ticket may be applied toward the purchase of a new ticket at the current price.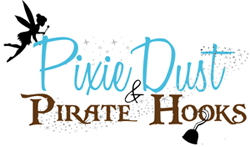 From the moment you contact us, we begin creating magic! Bring all of your hopes, dreams and wishes to us and we can create a vacation perfectly fit for your family. We are the experts. Let us handle everything for you so you can focus on your family!
Photo Credit: Walt Disney World