This thrilling all-new projection show Dark Arts at Hogwarts Castle will unleash dark magic, infamous villains and strange creatures upon the castles stone walls. An official start date has not been released but it will debut later this year inside The Wizarding World of Harry Potter – Hogsmeade located at Universal's Islands of Adventure.
Once darkness begins to set upon Hogwarts castle, have your wands ready as the castle illuminates with the Dark Arts. This eerie display of lights and music will showcase the Death Eaters and some of the dreadful creatures, such as; Dementors, Acromantula, Thestrals and Mountain Trolls as they conceal the walls of Hogwarts with their powerful presence. Just when you think the castle has become overtaken by the Dark Arts, the Dark Lord himself; Voldemort will make his appearance….is this the end or will one of the most famous defensive charms in the wizarding world be cast to protect the castle against the Dark Arts.
If you are ready to plan your wizarding vacation to Universal Orlando Resorts contact Alexa Ean at Pixie Dust and Pirate Hooks.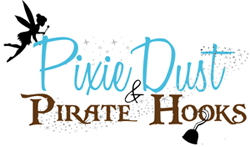 From the moment you contact us, we begin creating magic! Bring all of your hopes, dreams and wishes to us and we can create a vacation perfectly fit for your family. We are the experts. Let us handle everything for you so you can focus on your family!
Photo Courtesy: Universal Orlando Close Up