Your days are sure to be filled with adventure, laughter and fun on your Walt Disney World vacation! With so much excitement taking place you may realize that a personal belonging has been misplaced. Don't fret!!! Disney has created a Lost & Found system that makes reporting and recovering items simply magical.
If you or a family member discovers that a personal belonging has disappeared, you will want to complete the Lost & Found form at DisneyWorld.com/lostandfound. This online form will allow you to provide as many details as possible, such as; contact information, type of item, date of loss, where it was lost and detailed description about the item so that Disney Cast Members can get the search started for you.
Once your information is submitted the magical quest begins. You will receive email updates about the search and once your item has been located. Whether you are still on vacation or realized it was missing once you arrived safely home Disney Cast Members are waiting to assist you and hopefully restore the magic! Please, be sure to save this website on your phone just in case you find yourself looking for a misplaced item.
If you are ready to plan your next magical vacation to Walt Disney World, or any Disney destination contact Alexa Ean at Pixie Dust and Pirate Hooks.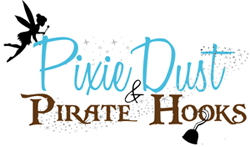 From the moment you contact us, we begin creating magic! Bring all of your hopes, dreams and wishes to us and we can create a vacation perfectly fit for your family. We are the experts. Let us handle everything for you so you can focus on your family!
Photos: Disney Parks Blog