Universal Orlando Resort offers fun for the whole family!
Here are some exciting activities to explore on your next family vacation: 
Begin Your Day with A Sweet Breakfast
Everyone in the family loves doughnuts!  Stop by Voodoo Doughnuts at Universal CityWalk where you will find tasty, sweet doughnuts to start your family's day of fun.  Don't worry about eating sweets for breakfast-calories don't count on vacation!
Explore Universal Studios Florida
Share some childhood memories with your kids as you fly with E.T. to his home planet on E.T. Adventure™ or swoop through the nut factory on Woody Woodpecker's Nuthouse Coaster™.
Enjoy a Parade Break
Take a break from the day for a dance party like no other!  See some of your favorite characters, like the cute cast from The Secret Life of Pets, up close in the Superstar Parade.
Dine with Super Heroes at Islands of Adventure
Join forces with your favorite Marvel Super Heroes for Dinner at Cafe 4™ on Marvel Super Hero Island®.  Captain America, Spider-Man, Wolverine, Cyclops, Storm and Rogue have assembled to meet your family, pose for pictures and sign autographs.
End Your Day with Universal Orlando's Cinematic Celebration
This nighttime water and lights show will memorize the kids-and parents-as memorable moments inspired by some of your favorite characters come to life!
For more details on all of these fun family activities, contact  Jennifer Reed at Pixie Dust & Pirate Hooks.  Are you ready to plan your vacation?  Click here to request a quote.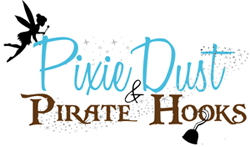 From the moment you contact us, we begin creating magic! Bring all of your hopes, dreams and wishes to us and we can create a vacation perfectly fit for your family. We are the experts. Let us handle everything for you so you can focus on your family!
Photo Courtesy:  Universal Orlando