If you are a thrill-seeker ready for your next big adventure at Universal Orlando Resort, you do not want to skip these heart-pumping attractions!
The Incredible Hulk Coaster
Located in Universal's Islands of Adventure, this ride starts with an intense launch and has multiple thrilling loops making it a roller coaster dream!

Hollywood Rip Ride Rockit
Over at Universal Studios Florida, this ride features a 90-degree journey high into the sky. Choose the song you want to hear during your ride-assuming you can hear it above the thrilling screams!

Jurassic Park River Adventure
At Universal's Islands of Adventure, experience Jurassic Park River Adventure. Although it may begin like a quiet water cruise among the dinosaurs, it ends with an 85-foot pitch-black plunge into the water!
Doctor Doom's Fearfall
The view from the top-a terrifying 185 ft high- is perfect for any thrill-seeker's to-do list. But can you handle the trip back down? Visit Islands of Adventure to find out!
Revenge of the Mummy
Plunge into the darkness on this popular indoor coaster at Universal Studios Florida as you try to escape from the evil Mummy Imhotep!
In order to experience all of these exciting attractions at Universal Orlando Resort-purchase a Park-to-Park Ticket. This will allow you to visit both Universal Studios Florida and Islands of Adventure as you choose.
For more information on a Universal Orlando Resort vacation, contact Jennifer Reed at Pixie Dust & Pirate Hooks.
Click here to request a quote.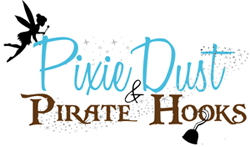 From the moment you contact us, we begin creating magic! Bring all of your hopes, dreams and wishes to us and we can create a vacation perfectly fit for your family. We are the experts. Let us handle everything for you so you can focus on your family!
Photo Courtesy: Universal Orlando Resort; Feature Photo Courtesy Orlandobrothas