My family recently spent a birthday celebration weekend at the Legoland Florida Resort. When deciding where to stay, we opted for our own lakeside bungalow at the Legoland Beach Retreat. Here are my 5 reasons you should make this your home away from home on your next visit to Legoland:
Awesome Accommodations

How cute are these little beach houses? The village-style design of the resort features 83 beach-themed bungalows, uniquely designed with the Lego fan in mind, and divided into 13 sections named after a popular LEGO Minifigure. We stayed in Surfer's Cove. Each grouping of houses has a playground in the center, allowing kids to play while mom and dad watch nearby on the front porch.
The bigger kids were also able to live out their dream of sleeping in a bunk bed!
Free Breakfast
Sandy's Castle Restaurant is located inside the Lighthouse and serves Breakfast, Lunch and Dinner daily. A full breakfast buffet is included with each night of your stay at the Beach Retreat. We had bacon, eggs, sausage, cereals, fruit and donuts! Who doesn't love a free breakfast?!
LEGO Friends
Every little (and big) kid loves to meet their favorite characters. And that includes Lego friends! Each night a new LEGO Minifigure friend meets guests at Sandy's Castle Restaurant. We were super thrilled to run into Shark Suit Guy on our first night!
Beach Retreat Pool
Complete with a sandy area for sand castle building, the Beach Retreat Pool is the perfect way to cool off after a long day in the park. You can even build with soft giant legos while you swim! The pool is also the place to be for dance parties and s'more roasting.
Free Park Shuttle
Located just across the street from Legoland itself, guests staying at the Beach Retreat can take the shuttle to the park daily. If you prefer to drive your own vehicle, guests also receive complimentary parking in the resort's main lot.
Do you have a little who loves all things LEGO? Let's plan a brick-tacular vacation! Contact Jennifer Reed at Pixie Dust & Pirate Hooks.
Click here to request a quote.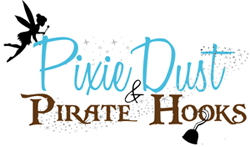 From the moment you contact us, we begin creating magic! Bring all of your hopes, dreams and wishes to us and we can create a vacation perfectly fit for your family. We are the experts. Let us handle everything for you so you can focus on your family!
Photo Courtesy: LEGOLAND Florida Resort and Jennifer Reed