Sometimes it's easy to think of Universal Orlando's Islands of Adventure as being mostly for adults or big kids.  But this popular theme park is full of fun for families of all ages!  And, there are even play areas just for kids.  Parents can join in on the fun or take a break from a long day in the park while their little ones enjoy activities designed just for them.  But parents beware-these play areas are so much fun that your children may not want to leave!
Me Ship, The Olive®
Fun is found from bow to stern in this imaginative play area disguised like Popeye's colorful ship, The Olive.  Little ones will discover passageways, slides, climbing nets, horns, and an interactive piano!  And, to add to the three decks of fun-they will have a blast as they squirt unsuspecting passengers of Popeye & Bluto's Bilge-Rat Barges® with water cannons as they sail by below.  Landlubbers and seafarers alike will enjoy this nautical play area.
If I Ran the Zoo™
Children will love this imaginative play area filled with wacky habitats inspired by the Dr. Seuss classic "If I Ran the Zoo".  Enter the world of Gerald McGrew and his zoo of unique animals.  Speed down the tunnels in Zomba-ma-tant, trap beasts in the wet play area or catch a Natch in a cave in Kartoom.  They can even ride a curious cow with multiple humps.  The creative fun is endless at Gerald McGrew's "pretty good zoo."
Camp Jurassic™
Kids-old and young-will have mammoth-sized fun at this mega-recreational prehistoric play area filled with levels of dinosaur fun! Journey into dark caves and amber mines, climb dinosaur capture nets and cross swaying suspension bridges.  Travel the Thunder Lizard Trail and feel the ground shake from the roar of dinosaurs.  A roaring good time is certain to be had by all!
If you are ready to explore Universal Orlando, contact Jennifer Reed at Pixie Dust & Pirate Hooks.
Click here to request a quote.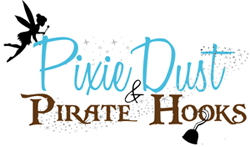 From the moment you contact us, we begin creating magic! Bring all of your hopes, dreams and wishes to us and we can create a vacation perfectly fit for your family. We are the experts. Let us handle everything for you so you can focus on your family!
Photo Courtesy:  Universal Orlando Resort